Along the Danube:
remembering the immensity of the world
Wojciech Nowikowski, September 2011
The death of my grandfather Wladyslaw in the Mauthausen concentration camp in 1941 was hardly spoken of in my family. Anger or hatred towards the murderers was never there. War and death seemed to be simple, unavoidably cruel but unquestionable facts of life. His disappearance was not unlike that of someone who abruptly left without saying goodbye, without explanation.
Some 15 years ago I decided to search through the Red Cross for evidence of my grandfather's demise. A few years later a trickle of photocopies of original German documents bearing my grandfather's name followed.
During the years of waiting for the answers a strangely appealing fantasy kept entering my thoughts: Wladyslaw had escaped from the death camp but had never returned to his family, starting a new life in a faraway, exotic place.
A year or so ago it came to my attention that Mauthausen was located not far from the Danube. This revelation was powerful and disturbing. The two images collided: the Danube as a place of poetry, music and the elated human spirit; and the Danube as denial and degradation of all humanity.
Paintings followed. Soon the idea of granting my grandfather another life took hold and the series of 'sightings' started to emerge.
2011
Along the Danube
Danube (Reflection I) 2011
acrylic on canvas
137x152 cm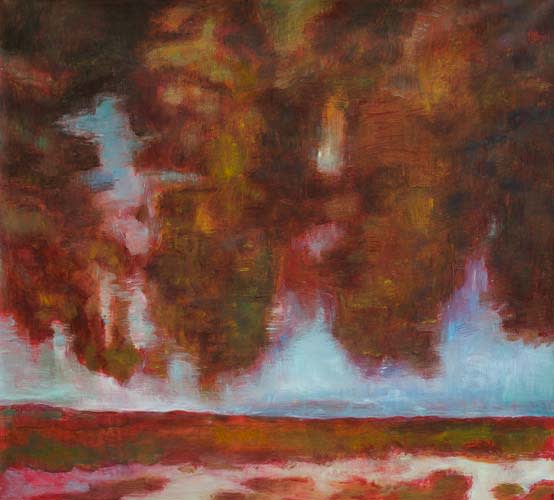 Danube (Reflection II) 2011
acrylic on canvas
140x160 cm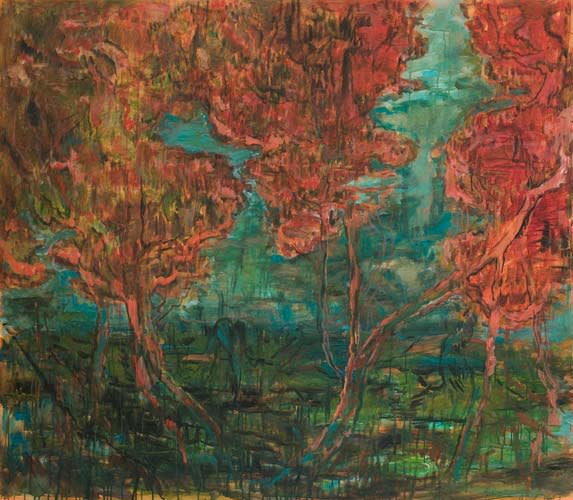 Sighting ( Return) 2011
acrylic on canvas
140x160 cm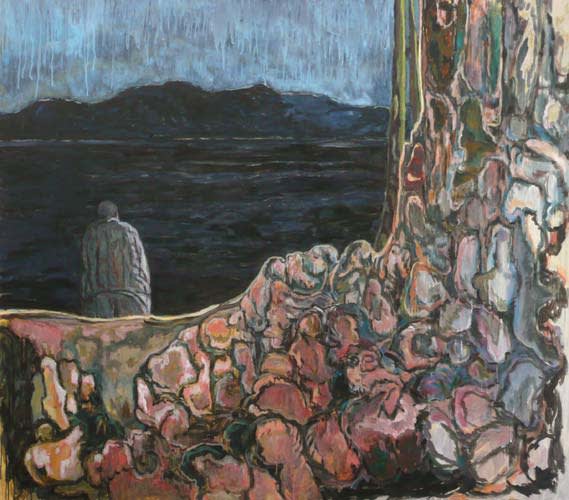 Sighting (Embrace) 2011
acrylic on canvas
140x160 cm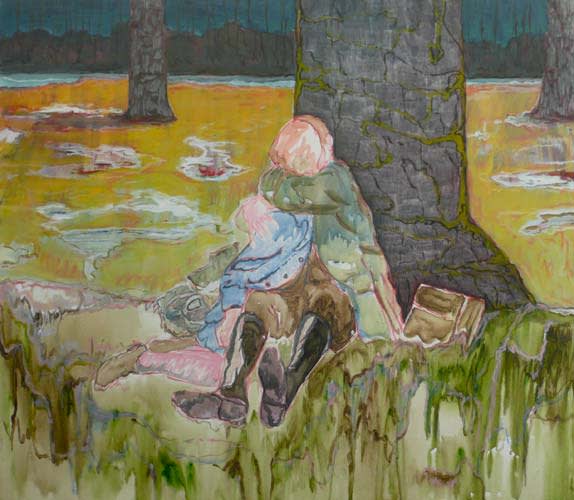 Sighting (Corpse) 2011
acrylic on canvas
140x160 cm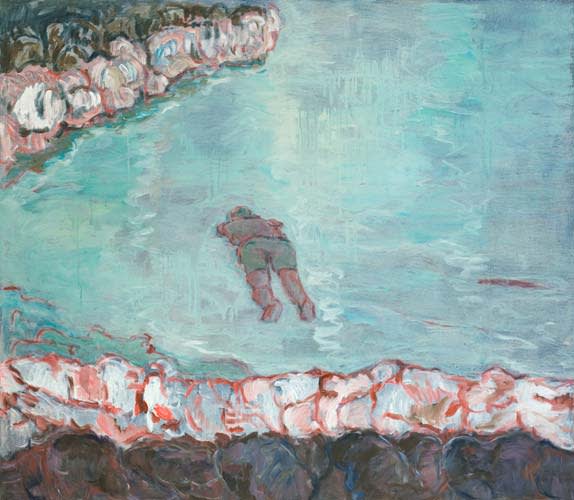 Postcard from Hartheim 2011
acrylic on canvas
170x140 cm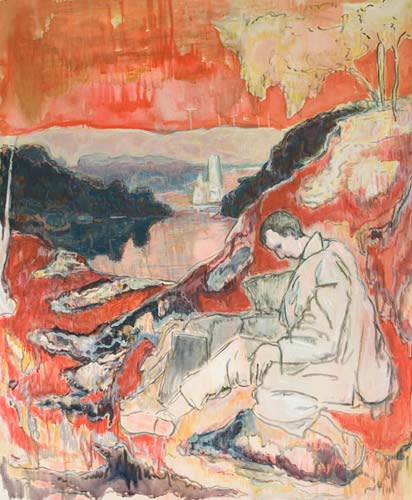 Sighting (Net Thrower I) 2011
acrylic on canvas
150x180 cm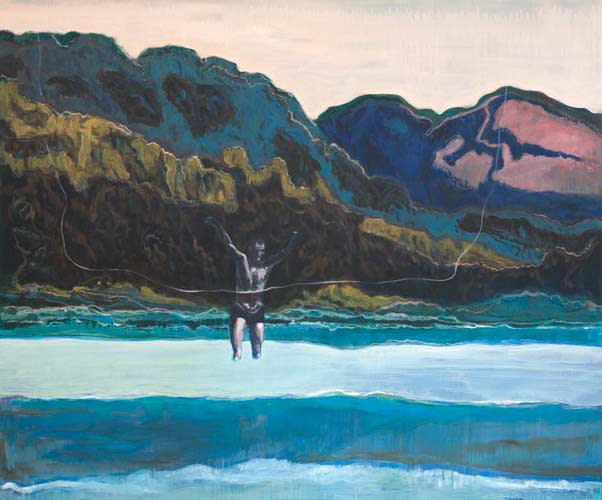 Sighting (Stag) 2011
acrylic on canvas
170x140 cm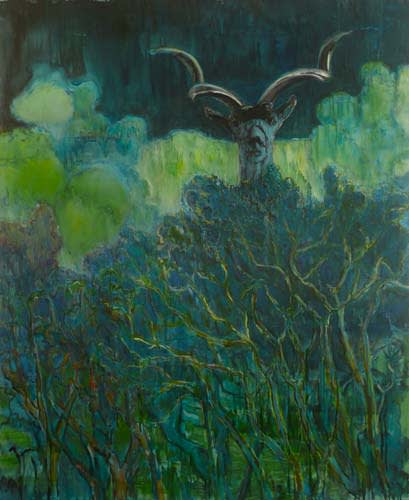 Sighting (Net Thrower II) 2011
acrylic on canvas
150x180 cm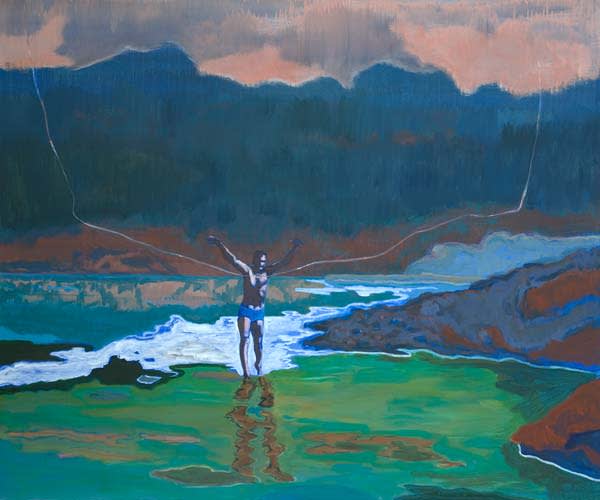 Sighting (Crossing) 2011
acrylic on canvas
150x180 cm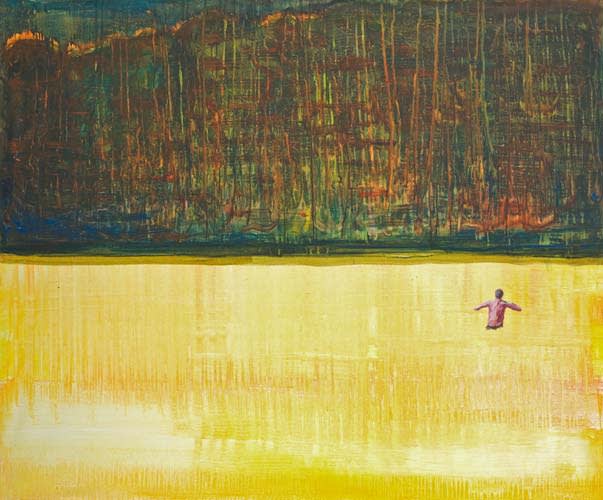 Sighting (Gasp) 2011
acrylic on canvas
150x180 cm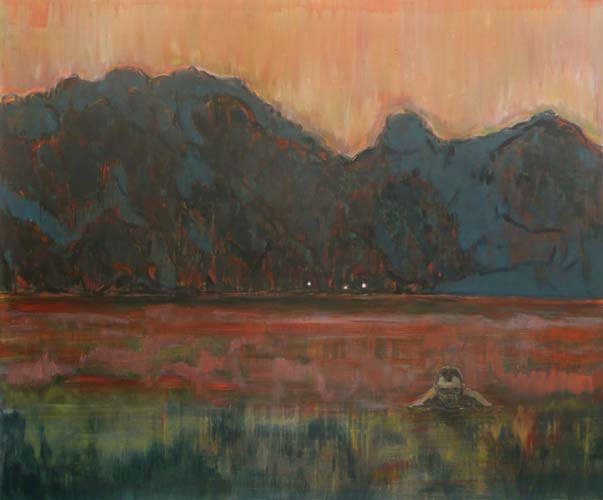 Sighting ( Horizon) 2011
acrylic on canvas
140x170 cm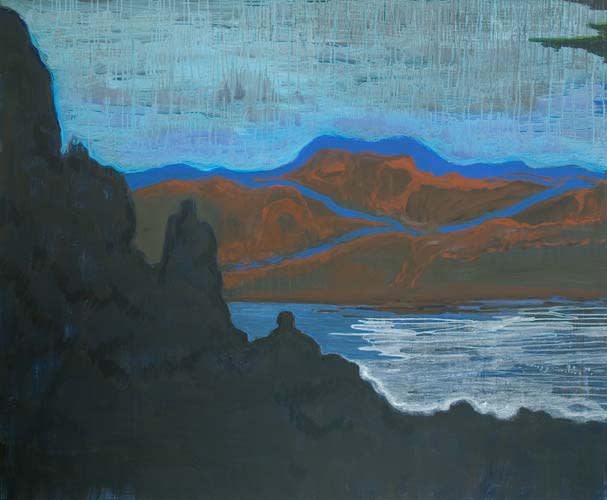 Sighting (Swimmer) 2011
acrylic on canvas
140x170 cm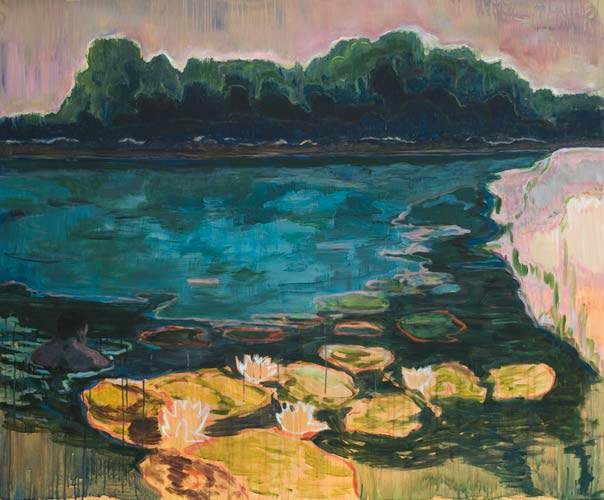 Sighting (Shelter) 2011
acrylic on canvas
150x180 cm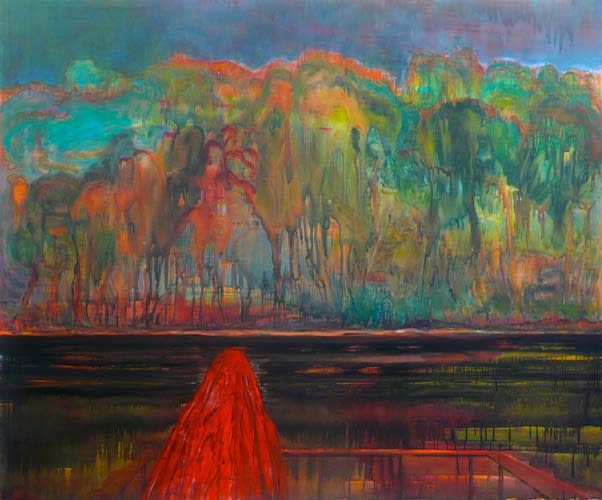 Sighting (Ridge) 2011
acrylic on canvas
150x180 cm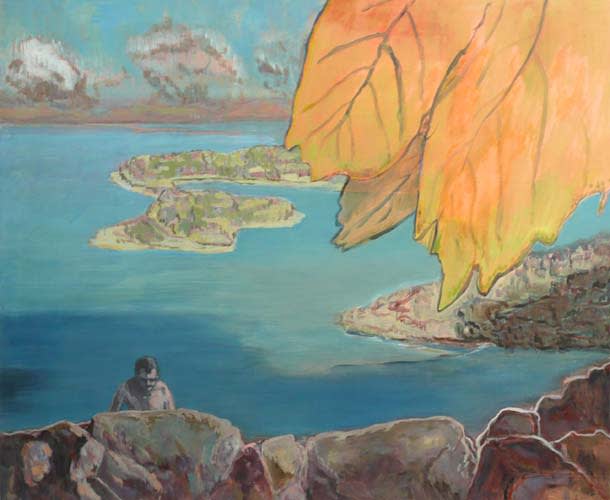 Danube (Source) 2011
acrylic on canvas
140x170 cm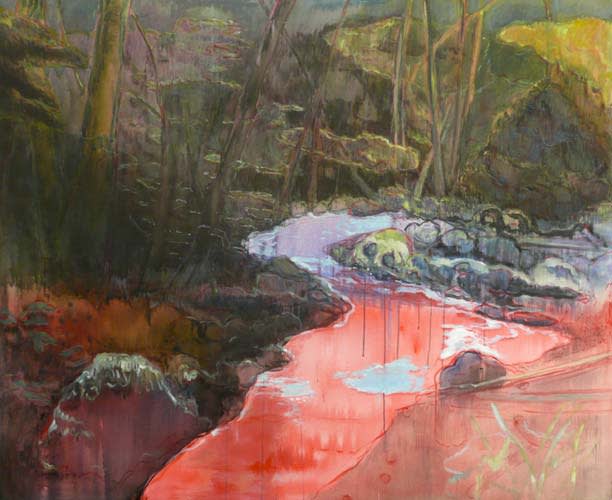 Danube (Remains I) 2011
acrylic on canvas
150x180 cm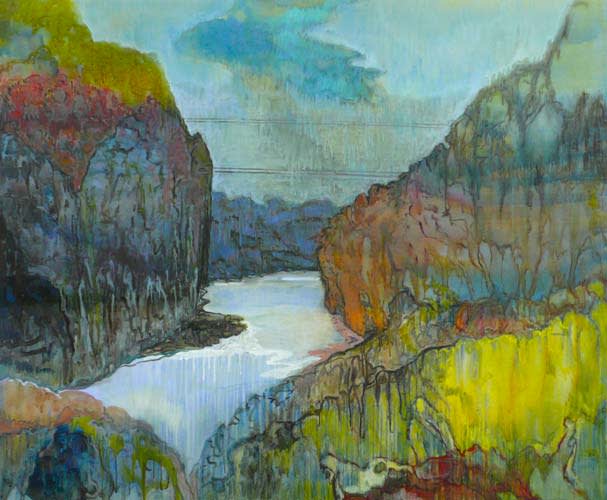 Danube (Remains II) 2011
acrylic on canvas
150x180 cm